Professor Michael Hanna is a Senior Consultant Neurologist at the National Hospital for Neurology and Neurosurgery, Queen Square, UCLH NHS Foundation Trust, Queen Square, London. He became a consultant in 1998. He has gained extensive clinical consultant experience and over the past 20 years he has personally assessed and treated over 20000 patients with a very wide range different neurological diseases.
He is also Professor in Clinical Neurology at the UCL Institute of Neurology and in recent years has raised over £21m for research to find treatments for patients. He has published over 400 research articles in learned journals and book chapters.
He has a large NHS practice at the National Hospital, Queen Square and he undertakes some private practice based in North and Central London.
His practice includes general neurology in outpatient clinics. He also undertakes acute neurology inpatient care and neuro-rehabilitation clinical care. He is internationally recognised as a neurological expert in muscle wasting neurological conditions.
Professor Hanna takes part in periodic 360 feedback sessions to ensure the quality of the service he provides to patients- see Multi-Source Feedback Report.

Professor Hanna's research on muscle channelopathies published in the Lancet provides clues to sudden infant death and attracts global media attention:
More can be found with this Google Search

Dail Mail Article
View here at www.dailymail.co.uk
---
Professor Hanna talks about mitochondrial disease on the Jeremy Vine show Radio 2

---
Professor Hanna describes a major research advance at the Institute of Neurology Queen Square on Channel 4 and Radio 2

Click to Listen – Listen from 35 minutes into the Jeremy Vine programme
---

Click to View – There's been a significant breakthrough in the battle against the neurological condition Huntington's disease.

---
Professor Michael Hanna talks about his research and charitable fundraising:
---
Professor Hanna featured in the Evening Standard regarding new £281m Translational Neuroscience building for UCL Queen Square Institute of Neurology (link to tweet 22/03/2019 and re-tweet 18/03/2019 13:52)
---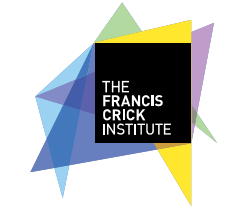 Podcast of Crick Chat:
https://www.crick.ac.uk/news/2019-04-12_crick-chat-on-motor-neuron-disease